News
WCLS Scholarship available - April 25 deadline
Posted April 08, 2015
The Western Colorado Land Surveyors, in conjunction with the Professional Land Surveyors of Colorado, Inc. are offering $1,500.00 in scholarship funds for the 2015 - 2016 academic years (including summer study). The scholarship application process is open to individuals enrolled in or intending to enroll in a University, College, Community College, Technical School, Professional Seminars, Applicable Classes or Applicable Courses leading to a degree in or furthering ones education in Surveying, CFeds, Geography, Remote Sensing, Geomatics, Cartography, Photogrammetry, Geodesy, GIS or other related fields.
PLSC Membership Renewals
Posted March 30, 2015
PLSC Membership Renewals now require logging in to update your individual membership record. The login is at the top of this page. Instructions for renewal are listed as the first option under the above Membership tab. You can also renew quickly over the phone at (303) 551-3266, if you prefer.
Thank you to our sponsors and exhibitors
Posted March 30, 2015
Thank you to our 2015 Rocky Mountain Surveyors Summit Sponsors and Exhibitors. Their support adds to the success of the Summit.Exhibitors:Assurance Risk Management, CAD-1, Carlson Software, Diversified Underground, Frontier Precision, Geoshack, Hixon Mfg. & Supply Co., Jacobs Engineering, NOAA/NGS, Terrametrix, Underground Consulting Solutions (UCS), Vectors Platinum Sponsors:Frontier Precision, Hixon Mfg. & Supply Co., Underground Consulting Solutions (UCS)Gold Sponsors:Blue Margin, CAD-1, Diversified Underground, Geoshack, Jacobs Engineering, WoolpertBronze Sponsors:Mapworks, SAM Inc.
Classified Ads
Member Spotlight
PLSC would like to introduce you to our members. If you would like to submit your photo and information for a future Spotlight, email the information to plsc@plsc.net.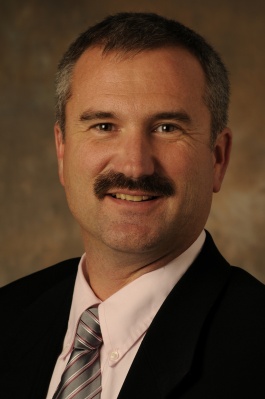 Roger Nelson, PLS -
received his Associate of Science in Surveying from Louisiana Tech University in May of 1986 and Bachelor of Science Degree in Business Management, November of 1989. He has been in the field of surveying in Colorado since August of 1991 and serves as Past President and WFPS Representative for the Professional Land Surveyors of Colorado (PLSC) and has served as the PLSC Legislative Committee chair. He has taught the PLSC refresher course, Colorado Law I & II for the past 9 years, for those aspiring licensure. He has been employed by Merrick & Company for the last nineteen years and serves as a technical vice president/program manager. Roger is now licensed surveyor in Colorado, Idaho, Kansas, Louisiana, Montana, Nebraska, North Carolina, North Dakota, South Dakota, Wyoming and Florida and has achieved his CFedS certification.