Member Spotlight
PLSC would like to introduce you to our members. If you would like to submit your photo and information for a future Spotlight, email the information to plsc@plsc.net.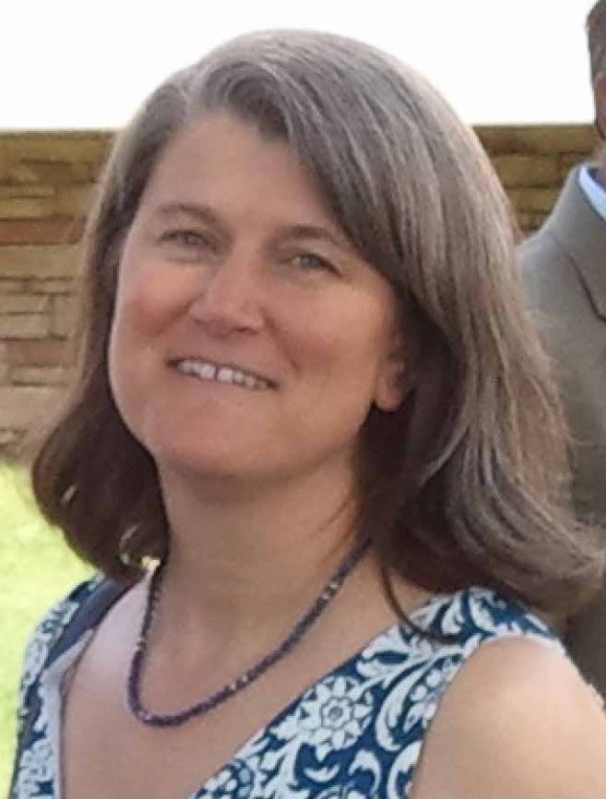 Laine Landau, PLS
- Laine's interest in land surveying started in her Ohio 3rd grade classroom where she learned about metes and bounds descriptions, 3, 4, and 6-mile townships, and the development of the modern PLSS. When Laine started at Flatirons in 1986 there wasn't any drafting software for surveying so it was mostly done by hand. Fortunately AutoCAD and the related software soon evolved.
Laine credits the PLSC refresher course as the official start of her transition from draftsperson to professional land surveyor. She passed the LSIT exam in 1993 and the LS exam in 1996.
Laine was primarily involved in boundary and title analysis, drafting, and managing development projects in Boulder for Flatirons Surveying and Flagstaff Surveying, and Nolte Associates and TST in Fort Collins. She is presently with William H. Smith & Associates in Fort Collins working in the oil & gas industry which has taken her work into remote areas where section breakdowns involve township retracements, fractional sections, original monuments, and some unique pincushions (Indian allotment monuments, USGLO monuments, and marked stones touching).
Laine has been an active member of PLSC since 2000 and is currently the President-Elect of the Northern Chapter.