Member Spotlight
PLSC would like to introduce you to our members. If you would like to submit your photo and information for a future Spotlight, email the information to plsc@plsc.net.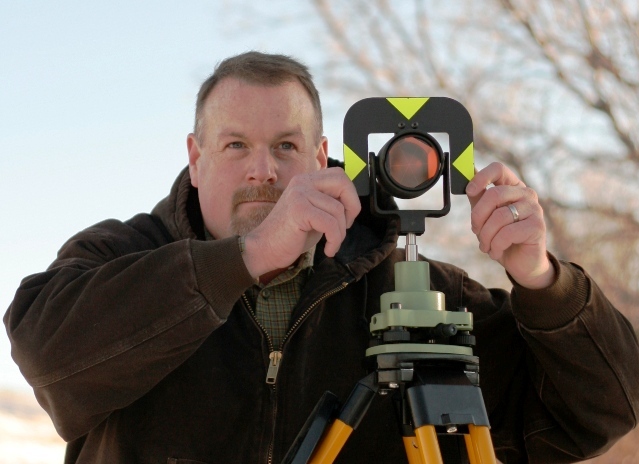 Steve Parker, PLS
, began his surveying career in 1989 working underground in coal mines while completing a Bachelor of Science in Geology at Fort Lewis College. He continued surveying while serving in the Army as a Mortar Battery Commander. He returned to civilian life in 1999 and became a surveyor for a private firm in Oregon, during which time he earned a boundary law certificate from Oregon State University, before moving back to Colorado.
Since relocating to Colorado Springs, Steve has become a licensed professional land surveyor and a certified floodplain manager. He is active in the Professional Land Surveyors of Colorado and serves as vice president of the southern chapter. He recently completed a graduate certificate in Geographic Information Systems from the University of Denver. Steve has put his knowledge of surveying and GIS to work for large and small scale surveying companies, specializing in control/geodesy, topographic mapping, and right-of-way. He now works for Farnsworth Group in Colorado Springs where his job is focused mainly on Colorado Department of Transportation rights-of-way, and he is always looking for better ways to use GIS to deliver surveying information.