Member Spotlight
PLSC would like to introduce you to our members. If you would like to submit your photo and information for a future Spotlight, email the information to plsc@plsc.net.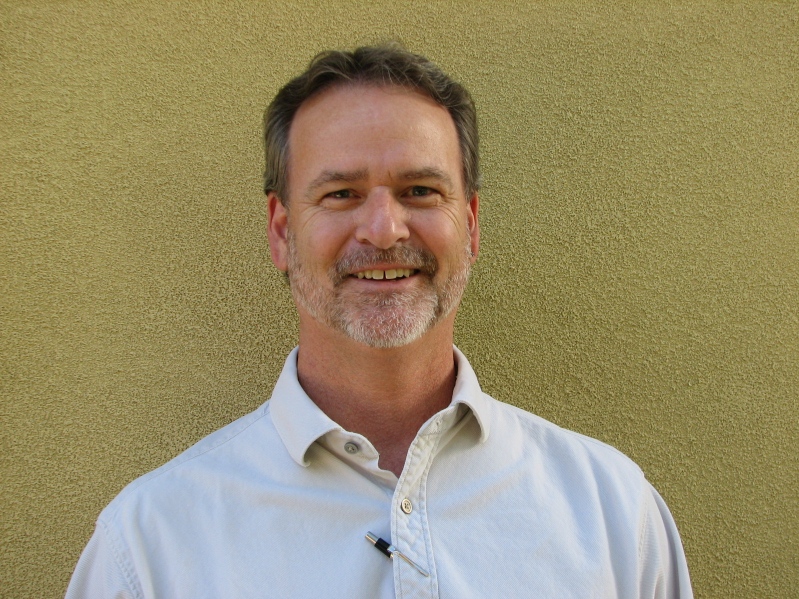 Earl F. Henderson, PLS, started his survey career with a brief term of employment in Maryland
before gratefully spending nine more years in the colloquial system of surveying in the shadow of the Blue Ridge Mountains in Central Virginia. In 1999 he moved to Boulder and the PLSS. He became licensed to survey in the State of Colorado in 2000. After five years of employment in an engineering/surveying firm in Boulder he started his own business, Zenith Land Surveying, in 2004. He remains happily a "solo surveyor". He has been a staff writer for Professional Surveyor Magazine since 2004 writing fictional stories under the byline "The Humor in Surveying" and
"Gigglebytes" while recently venturing into non‐fiction. He has also been a contributing writer to Side Shots with his recent
contributions there about the Colorado State Statutes and Board Rules. Earl was appointed by Gov. Hickenlooper to the AES Board at DORA in 2011 and is currently serving as Board Chair.