PLSC Board Bios
Steve Parker, PLS, - President - 2019-2020
Steven Parker has been surveying, mapping and doing GIS for over 27 years. He is currently licensed in Colorado and Kansas, he is a Certified Floodplain Manager and a Certified Federal Surveyor through the BLM. He works as a Senior Surveyor at NV5 in Colorado Springs, an engineering consulting firm that values and demonstrates business growth, innovation, and an entrepreneurial spirit. He is a volunteer trainer at Engineering Ministries International and has traveled to Africa on two design survey project trips. He enjoys getting together with the surveyors of the Southern Colorado Professional Land Surveyors chapter of the PLSC. And, in his free time Steve likes to ride his motorcycle, target shoot, big game hunt and participate in Army Airborne reenactments.

Ralph Pettit, PLS - Vice President - 2019-2020

Ralp
h has 30+ years of experience in the surveying profession. The first 25 years were in the private sector focused primarily on residential and commercial development. Through working in four states, holding current licenses in Colorado and North Carolina, and employing as many as 33 people, he has acquired a wide array of knowledge, skills, and experience. During Ralph's seven years in the public sector working for the City and County of Denver, he has drawn on that private sector experience to help streamline the review process by developing and implementing policies and procedures that aid the City reviewers and developers alike.
Ralph takes great pride in
our
surveying profession and works relentlessly to help ensure the products
we
produce are of the highest quality and professional care to the benefit and betterment of
our
customers,
our
selves, and
our
profession.
Shaun Lee, PLS - Treasurer - 2019-2020
Todd G. Beers, PLS, - Past President - 2019-2020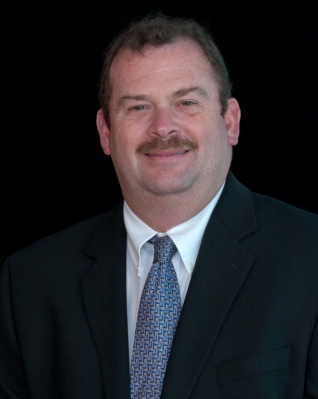 Todd graduated from Purdue University with a B.S. degree in Land Surveying Engineering. He has been in Colorado in the surveying industry since 1994. Todd currently serves as the Geomatics-Survey Project Manager at Merrick & Co. He is an active member of the CCPS chapter of the PLSC and has served as CCPS President (2009), Vice President (2008) and Director (2002-2004) as well as CSRN Treasurer (2009-2012). Over the past 3 years Todd has been the chairperson of the annual Rocky Mountain Survey Summit conference providing education opportunities to Colorado surveyors. Todd is a licensed surveyor in Colorado, New Mexico, North Dakota, South Dakota, Oklahoma, Idaho and Louisiana.
Becky Roland - Executive Director
Becky Roland began her association management career in 1989 with National Environmental Health Association. In 2004, she began her own association management company - Phoenix AMC. Her clients all contribute to the engineering and geology profession. Becky received her MBA from Regis University, and is a Certified Association Executive. She is an avid Broncos fan and looks forward to the 2013-2014 NFL season.
Paul Bacus, PLS - Director (Northern Chapter) - 2019-2022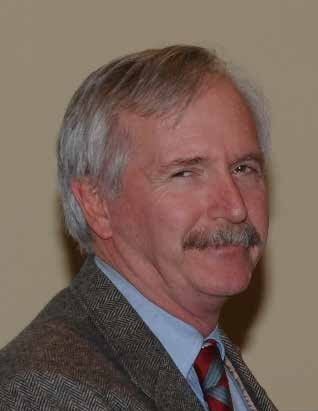 Paul is a Colorado native. Born in Denver but moved to Trinidad where he graduated from High School in 1975. He served in the U. S. Army from 1975 till 1978. Posted to F?rth West Germany Paul worked as a Field Artillery Surveyor and enjoyed the work so much he decided to stay in that field after his honorable discharge. While in Germany he met and married his wife Alison who is from East Kilbride Scotland. Returning to the US he worked for Drexel Barrell while attending the University of Colorado where he studied Geography and Cartography. Offered a job in Green River Wyoming he moved there in 1985 working for William H Smith & Associates for over 3 years. Returning to Colorado in 1989 he continued surveying achieving his license in 2001 at which time he started his own company, Bacus Land Surveying of Lafayette, Colorado. In 2002 while preparing for testimony in court he realized that there were no current publications concerning boundary law in Colorado. He began to produce a document compiling the regulations governing surveying in Colorado. Every year he would compile a booklet for his personal use until in 2010 he offered to produce the book for the Northern Chapter of PLSC. Since 2010 "Colorado Land Surveying Laws" has become a yearly publication.
Eric Carson, PLS - Director (Central Chapter) - 2019-2022
Mr. Carson is a Professional Land Surveyor with over 28 years of field and office experience in both the public and private sectors. Originally from the State of Connecticut, he started his surveying career working within the boundaries of the original 13 colonies gaining valuable experience, before heading to Colorado after college to work within the Public Land Survey System. He attended both Roger Williams College in Bristol, RI and the State University of New York-ESF at Syracuse. Eric currently serves as the Regional Manager and Vice-President of the Survey & Mapping Group at Mollenhauer Group in the Castle Rock office. His management experience includes land surveying projects with the Colorado Department of Transportation (CDOT) as well as with other local, state, and federal jurisdictions. Additionally, he has managed an organization of more than 100 employees in 8 offices throughout the US. He has developed training materials for numerous organizations as well as field and office procedures, CAD standards, Autoline coding systems, file storage structures, and production goals. Eric has demonstrated a commitment to determining what works best and utilizing it to produce the desired result.
Mr. Carson's has served as a board member and most recently as the Vice-President for the CSRN (Colorado Spatial Reference Network). He is currently the PLSC GPS Committee as the CSRN is no longer a standalone chapter of the PLSC. Eric is an avid outdoors man who enjoys bow hunting, skiing, dirt biking, four wheeling and most of all being a dad and doing those things with his children in the great State of Colorado.
Brian Dennis - Director (Southern Chapter) - 2017-2020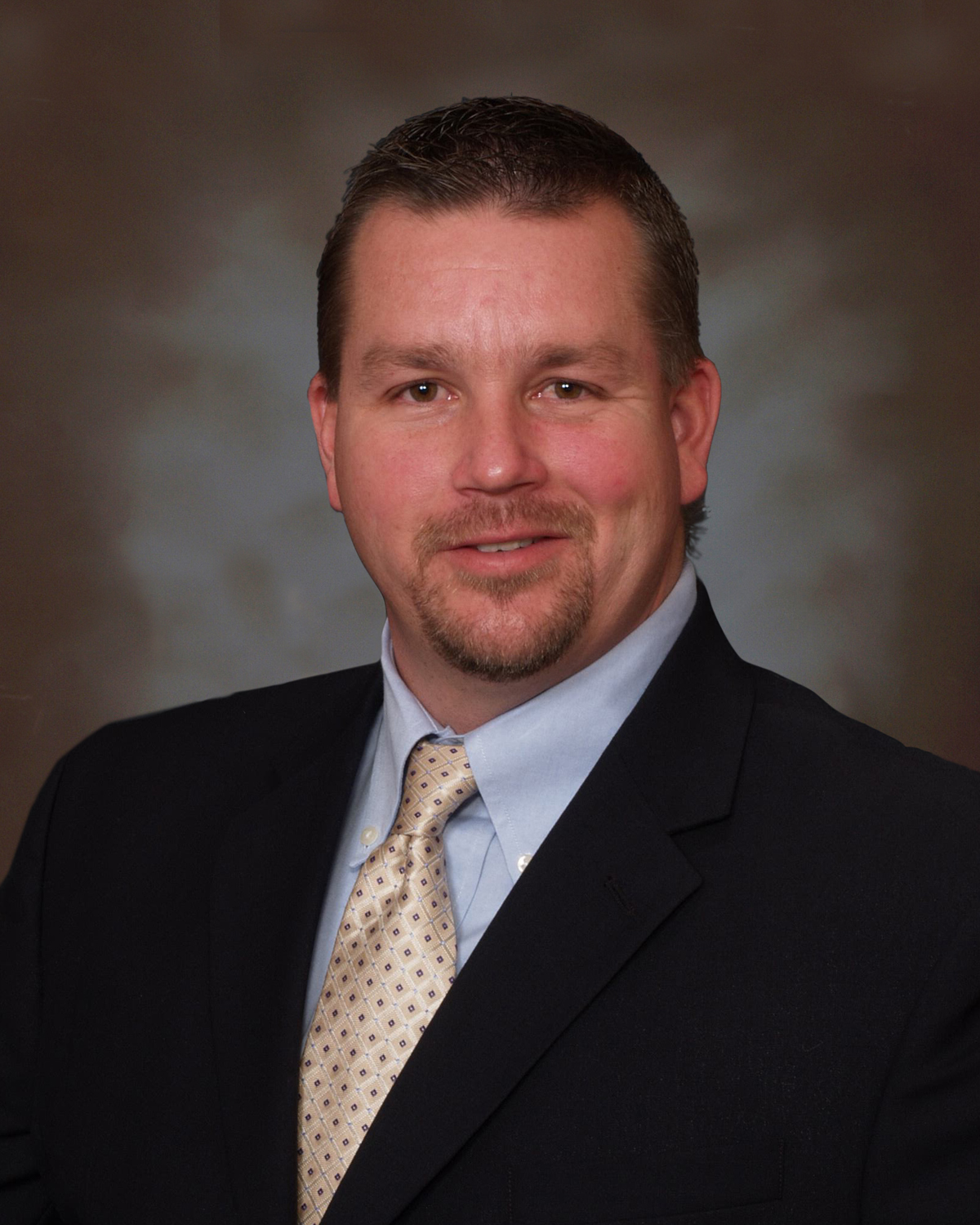 Brian is a licensed Professional Land Surveyor in the states of Colorado, Nevada and Kansas and currently resides in Colorado Springs, Co. Brian has nearly 20 years of land surveying experience in the private sector and is currently a Senior Survey Project Manager with Galloway & Company, Inc. He is a current Director on the Board for Southern Chapter of the PLSC and a past President of the CSRN, serving two consecutive one year terms for 2011-2012. He has also served as a past Director for the CSRN and as Vice President. Due to changing needs within the survey community, in 2014, the CSRN Chapter was dissolved and the GPS Committee was formed in its place. Brian wanting to remain involved became a committee member and is current to date. In addition, he is a PLSC Legislative Committee member for the past 8 years and the new Colorado representative for the Youth program with NSPS. He has been an active member of the PLSC for over a decade. Brian has been involved in the Height Modernization Advisory Committee and past PLSC representative of the GIS in the Rockies planning committee (2007-2009). Brian's focus within the survey community continues to be outreach and introduction of the land surveying profession to the youth. He has accomplished this through the CSRN GPS Day events, GPS committee events, Trig-Star awards speaker, STEM program in Colorado Springs and Denver area and specifically through the Boy and Girl Scouts.
Jonathan Leif Joy - Director (NW 1/4 Colorado) - 2017-2020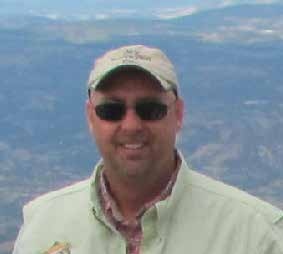 Jonathan Leif Joy, known as Leif, has over 24 years of land surveying and GIS experience. As a young man, he worked with the family survey business assisting on various surveying jobs in the Northwest region of Colorado. While earning his BS degree from Colorado State University, Leif worked for Merrick and Company. While at Merrick, he was introduced to GIS, and how it utilizes land surveying data. In the spring of 2008 Leif purchased the family business, Joy Surveying Company, from his father Jim Joy. Leif currently serves as the president of Joy Surveying Company, and he has expanded its professional capabilities to include custom GIS services. Leif is currently serving a 4 year term as the Rio Blanco County Surveyor elect (elected in the fall of 2010). Leif is also serving as the NW Representative for the Colorado Association of County Surveyors (CACS). Leif has 16 years of management experience directing people and budgets. Leif is a licensed Professional Land Surveyor (PLS 36574) in the State of Colorado. Leif supports communication between the Land Surveying and GIS disciplines. Leif also brings a small business perspective to the PLSC. Leif promises to work hard as a member of the PLSC team.
Thomas Sylvester, PLS - Director (Western Chapter) - 2017-2020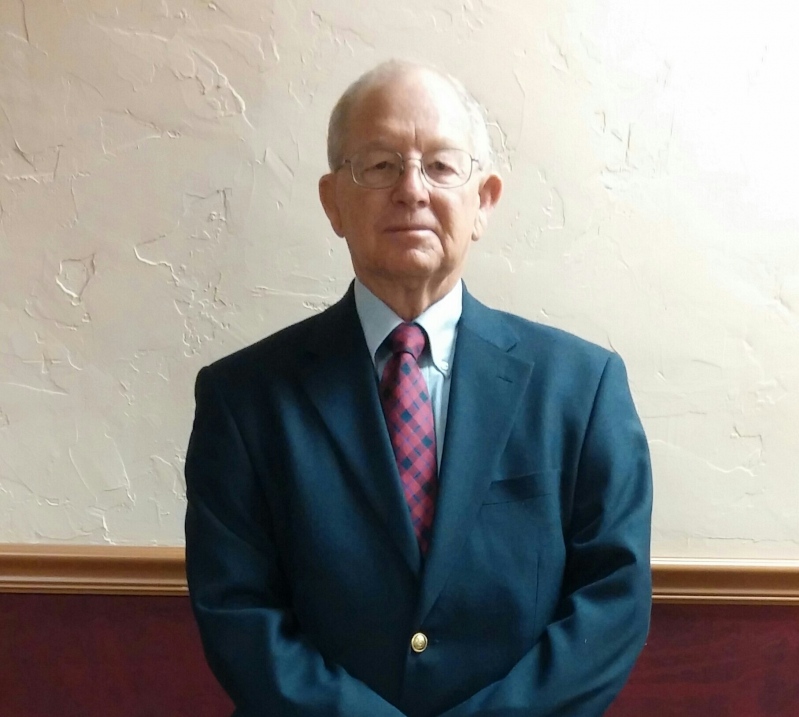 Thomas W. Sylvester, Professional Engineer, Professional Land Surveyor (Principal of Merritt LS, L.L.C.) graduated with an Engineer of Mines degree, Colorado School of Mines 1969. He has over 45 years of experience in construction, mining, engineering, and surveying. His construction experience includes Naval Mobile Construction Battalions in Antarctica and Italy and more recently supervising engineering designs and construction surveying and providing construction project on site engineering management for Merritt LS, L.L.C. projects. His mining experience includes precious metal, coal and industrial minerals engineering, surveying, and management mostly in the western United States, and surveying includes property surveys, subdivision surveys, mining claim surveys, underground and surface mining surveys, construction surveys, slope stability monitoring surveys and managing various surveying projects for Merritt LS, L. L. C. He is licensed as a Colorado Professional Engineer in 1976 (P. E. 14249) and as a Colorado Professional Land Surveyor in 2006 (P. L. S. 38005). He is an instructor for Fundamentals of Surveying at Delta-Montrose Technical College and Western Colorado Community College. And a member of NSPS and the Past President of Western Colorado Land Surveyors Chapter of PLSC.
John B. Guyton, PLS, - NSPS Governor - 2019-2020 and Side Shots Editor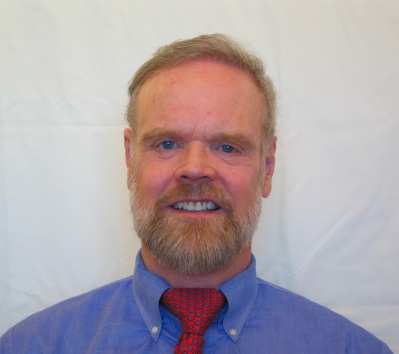 John B. Guyton, PLS currently serves as the Editor of the quarterly PLSC magazine, Side Shots, and has served in that role for over six years. He has also been appointed as the Governor of the National Society of Professional Surveyors (NSPS) for Colorado, and is active in exploring new ways to restore formal surveying education in the state. He is a former two-term President of the PLSC, and after more than 30 years, one of its most durable members. He is also a past President of the Colorado Section of the American Congress on Surveying and Mapping. He is currently licensed in most western states. JB is Chairman of Flatirons, Inc. Surveying and Engineering, with offices in Boulder, Longmont and Denver, serving a wide variety of clients in government and the private sector. He also serves as an expert witness on surveying and boundary issues across the state. He has a BA in History from Colorado State University, an AD from the Surveying and Mapping program at Red Rocks Community College, and is a graduate of the Brinker School of Surveying & Mapping. He has published in several journals besides Side Shots, including American Surveyor. He is an avid mountain climber. Throughout the mid-1970's he pioneered routes up numerous Peruvian peaks in the Cordillera Blanca, including Chopicalqui and Nevado-Huascarán at 22,205'. Prior to that, he climbed Mt. McKinley in Denali National Park.